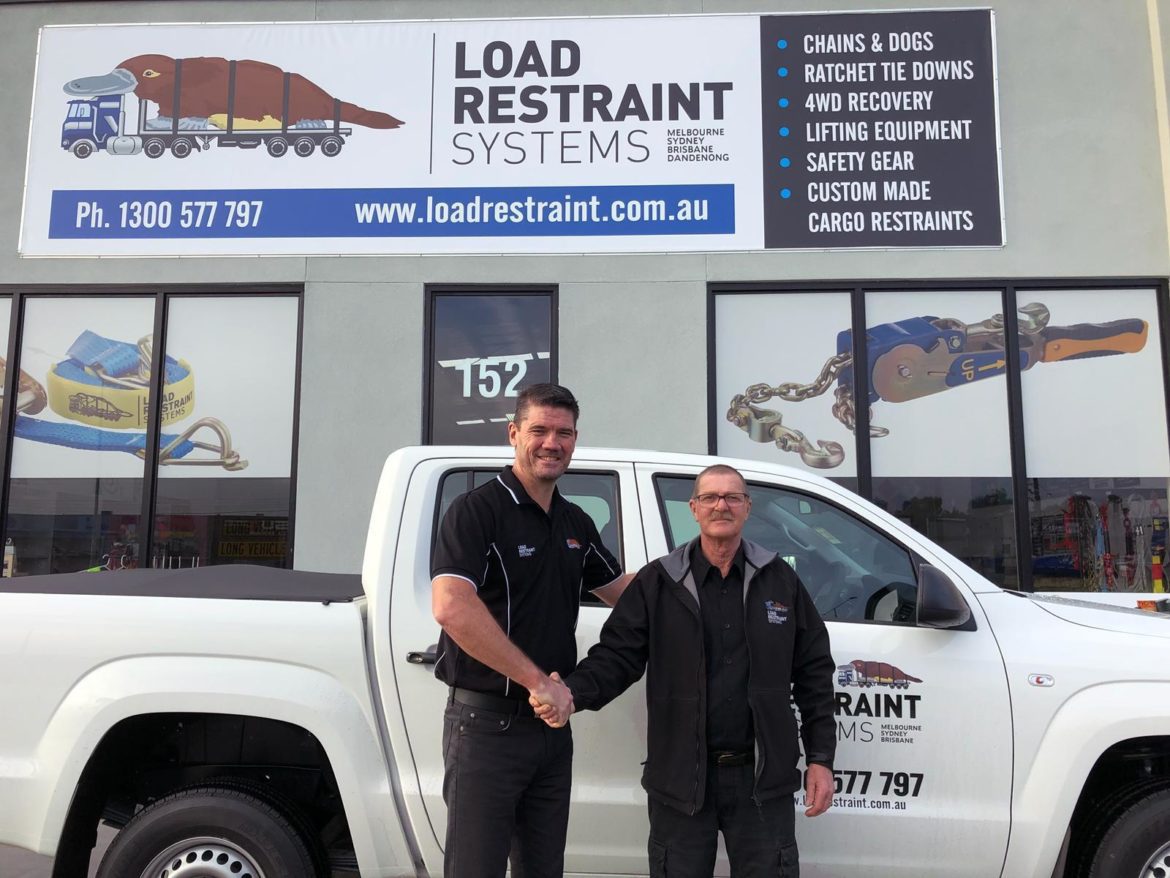 Aug
18
Almost 2 Decades of Service
Wayne Pearson (pictured – right) our Dandenong Store Manager was surprised last week by being given the keys to a brand new Volkswagen Amarok as a token of appreciation for almost two decades of service.
National Manager for LRS, Brad McMullan commended Wayne on his quality of customer service "Wayne is such an inspiration to everyone in our group, the patience and time he spends training our new staff is priceless. His dedication to our customers is at a level of quality we like all our employees to aim for. Wayne has been with LRS for almost 2 decades and he has become like a face of LRS. I am so happy to see him be rewarded with a new set of wheels."
Group CEO Dean Nelson (pictured – left) couldn't be happier to hand over the new 4×4 "It was great to hand over the keys to Wayne Pearson, our Dandenong Branch Manager, for his new vehicle. Wayne's dedication to the business and clients is a great inspiration to us all. Well done mate."
Congratulations Wayne!
#LoadRestraintSystems #Safety #Transport #Trucks #SecureLoad #Custom Solutions #AustralianMade #CustomStraps #GreatEmployee