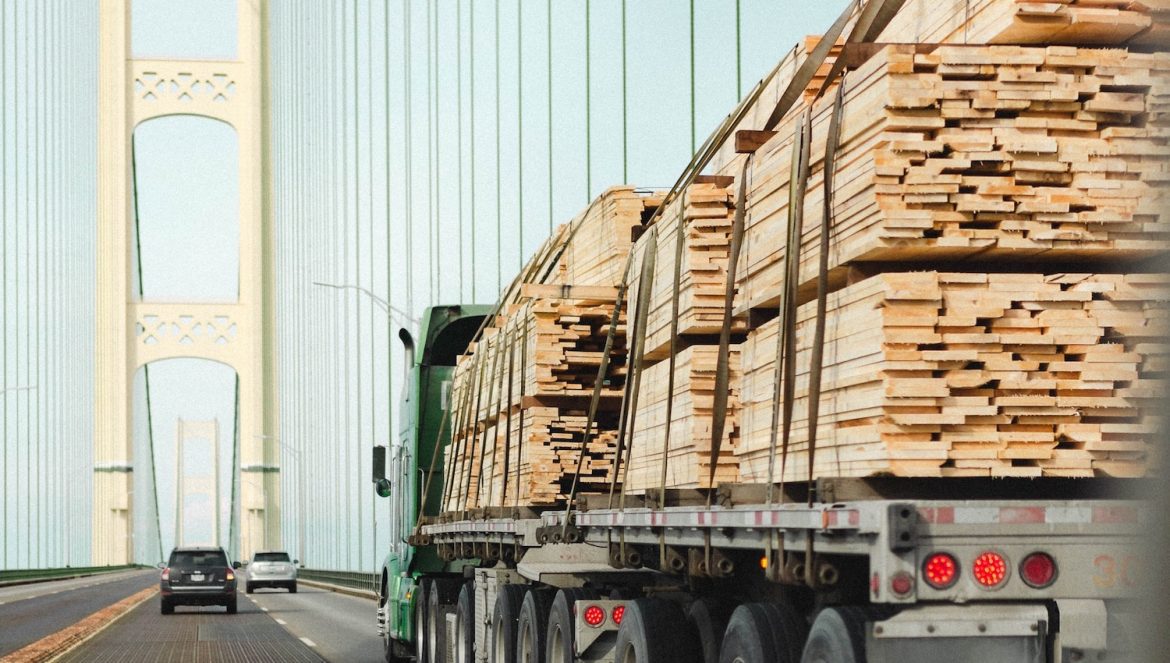 Aug
05
4 Tips For Safely Securing Loads On Truck Using Cargo Restraints
Transporting goods on the back of a truck can be quite stressful since so much can go wrong. Aside from dealing with unpleasant road circumstances and unfavourable weather conditions, there's always the risk of losing the load.
For one thing, acceleration, braking and the lateral vibrations experienced during transit can cause a severe accident if cargo tie downs aren't used appropriately. With this in mind, our experts have compiled a list of tips to keep your load securely fastened on your truck.
Types of Cargo Restraints to Consider
The type of cargo restraints to pick depends largely on the type of load you're hauling. Some of the choices include:
Ratchet tie straps in varying sizes
Slide-on or clip-on ratchet winch straps
Buckle straps
Ratchet load binder

Expert Tips for Safely Securing Your Truck Load
Our experts at Load Restraint Systems understand how crucial it is to safely attach your load to your truck, no matter how big or small. That said, read on for a few tips on using our cargo restraints to ensure your load restraints are secure.
Tip # 1: Speak to Us About The Right Restraint System
Our number one tip centres around choosing the right cargo restraint system. Speak to our experts about what you need to haul and how far, and we'll recommend the right combination of products to ensure safety.
Tip #2: Know and Follow Loading and Unloading Safe Practices
Before we dive into a few tips on using the cargo restraints, consider the following loading and unloading safety practices:
Use the correct equipment to load and unload
Wear gloves when handling chain tensioners
Inspect tensioners to ensure they're still effective and safe
Work according to your vehicle's weight capacity and specified limitations
Ensure everyone on the crew is fully trained to handle the vehicle as well as secure or undo cargo restraints
Always position chain tensioners below shoulder height or make use of a stable-standing aid when tensioners are applied or released
Tip#3: Use the Right Amount of Restraints
Our experts can advise you on the number of restraints needed to restrain your goods, based on the load's weight and size. It's wise to refer to the National Transport Commission's Load Restraint Guide which highlights the required load standards.

Tip #4: Focus on Restraint Gear Safety
The type and weight of load make some types of cargo restraint systems safer to use than others.
Reduce the need to use chains: Using chains can be dangerous on a heavy load. Opt for safer alternatives such as pins, pegs and coil containment systems. It's also essential to use the right type of truck, such as vehicles with internal side and middle expanding walls.
Opt for webbing straps: A good alternative to chains is webbing straps because they're lighter and easier to handle. Webbing tensioners are also considerably lighter and can easily be fixed to the truck. A good example of this is to use two lashing straps with a capacity of 2500kg. It's an easy way to replace one regular chain with a 4000kg capacity. But only use one or the other—avoid using webbing and chains together.
Use chains with non-rebounding tensioners: If you have to use chain lashings, always use them with satisfactory chain tension. Don't opt for the common shortcut of using a load binder with an extension bar as this can cause injury if the extension bar rebounds. Rather, opt for a turnbuckle tensioner that has no kickback.
Hand ratchet with webbing: If you're going to use a hand ratchet, always opt for a pull-down webbing ratchet to minimise the risk of shoulder injuries.
Consider geared winches: When using a winch with webbing, it's a great idea to consider one that works with gears. Alternatively, opt for a winch that doesn't require a removable handle to be reinserted for every turn. This option reduces the risk of the handle coming loose and injuring or even unbalancing the worker. Geared winches require less force and also don't require the worker to bend down into low-bending positions.
How to Choose The Correct Cargo Restraints
Fortunately, our team of experts at Load Restraint Systems make it super easy to find the most secure cargo restraint for your truck and the cargo you're going to haul. With top-quality webbing and components, our products ensure both quality and durability.
All you have to do is contact us on 1300 577 797 (1300 LRS SYS) Our skilled team of experts will provide you with a QUOTE about the ratchet tie downs and assemblies that will ensure your load is secure, no matter how big or small!