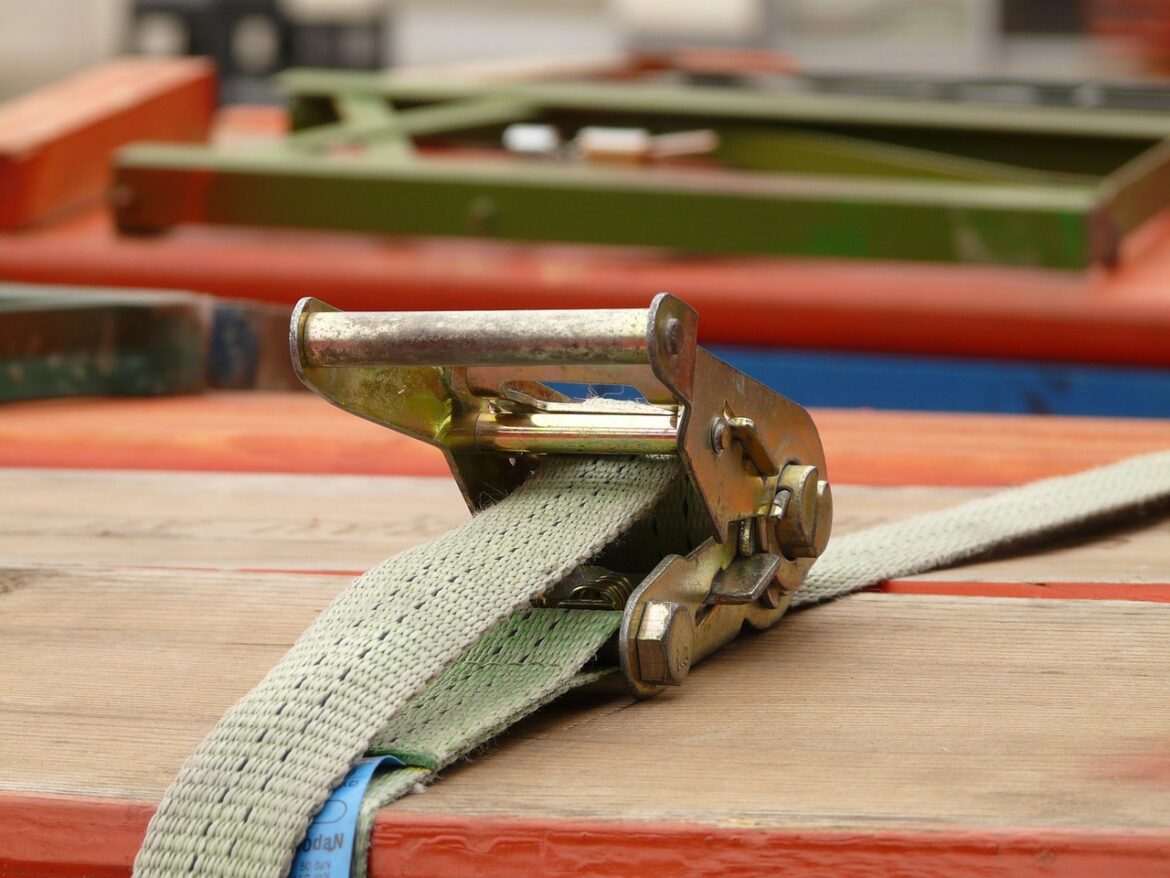 Nov
17
Inspection Tips: What to Look Out for on Your Ratchet Straps
Ratchet straps are one of the handiest items to have around in many day-to-day or industrial scenarios. It's especially true if you transport cargo, furniture or anything else that needs to be tied down. Using ratchet straps correctly will ensure your load reaches its destination without falling off the truck or trailer.
As with other essential tools, ratchet straps can become worn and damaged. When this happens, it could result in a dangerous accident as well as damage to the load. It's therefore important to ensure your straps are in perfect working order before use.
Essential Tips to Ensuring Safe Ratchet Straps
If you're familiar with ratchet straps and how they work, you might have some idea of what to look for to ensure they're not damaged. However, if you're new to using them, or you haven't replaced your existing straps in a while, you might be wondering if they're still safe to use.
To answer this question the experts at Load Restraint Systems have compiled a list of crucial tips to consider when you're inspecting your tiedown straps. Read on to see how easy it is to ensure your straps are still strong and safe.
Perform Regular Checks
When you're scheduling your load, add the necessary time needed to do routine checks. Tie-down straps should be checked before every load. Rather take the extra 10 or 20 minutes needed for a thorough inspection than run the risk of using damaged straps.
Check the Load Limit
The most crucial factor to keep in consideration is the load limit on your straps. Every time you need to haul a load, check how much it weighs and make sure the ratchet straps are suitable for the job. Always use the strongest possible straps for the job.
Check for Faded Colouring
Ratchet straps spend the bulk of their life span exposed to the sun and other weather elements. This exposure eventually leads to the strap becoming weak and possibly frayed. Once this happens, the tie-down strap is no longer safe to use.
Check for Worn Stitching
A noticeably clear indication that it's time to replace your straps is worn stitches. Excessive usage will eventually result in small tears, worn stitches or even little holes. Stitching that has loosened or weakened will result in further damage if not replaced.
Check the Buckle
It's not just the fabric of the webbing strap that becomes worn in the sun and rain. The metal buckle can become corroded over time. If you frequently haul loads during rainy or snowy weather, your metal components become more susceptible to damage.
Check for Mildew or Mould Build-up
Ratchet straps that are exposed to rain, snow or other liquids can become a breeding ground for bacteria if they aren't cleaned and dried properly. When mould starts forming on the fabric of the strap, the fabric will weaken and become unsafe to use.
Check for Knots
If the straps you have available are longer than you need, never tie knots in the strap. These knots will cause the fabric to weaken or become damaged. Always check the straps to make sure other users haven't taken this unsafe shortcut.
Check the Webbing
Depending on where you use or store your tie-down straps, there might be exposure to external factors. For instance, if your straps are stored in the open in a workshop environment, the webbing might be exposed to weld splatters or charring. If this is the case, the straps should be deemed unsafe to use.
Check the Storage
One of the best ways to keep your ratchet straps safe for extended periods is to store them correctly. Always place straps in a cool dry area, preferably in a cupboard or box where they aren't exposed to any moisture or other factors common in garages, vehicles or workshops.
Proper Maintenance
If you need to wash your tie-down straps, don't use a cleaner containing harsh chemicals. Use mild soapy water and rinse properly. Allow straps to air dry properly before storing them. Ensuring that the straps are dry will prevent any mould or mildew build-up.
Where's The Best Place to Get Quality Straps?
If your routine inspection has left you believing that it's time to replace your ratchet straps, it's a clever idea to consult the guys at Load Restraint Systems. Top-quality webbing and components are used to ensure durability and reliability.
The ratchet straps we have on offer are perfect for light duties, bundling storing and especially transporting cargo. If we don't have the straps you need, we can manufacture the right one to suit your specific needs!
Call us today on 1300 577 797 or visit our website for a QUOTE on the right ratchet straps or webbing for your tie-down needs! Invest in our quality straps to ensure a safe and secure load!