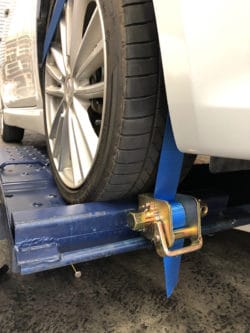 Mar
13
Custom Solution for Dolly Trailer
This week we had a Load Restraint Systems client needing a custom solution to suit his Dolly Trailer.
This trailer tows behind his camper and expressed how he needed a product he would know would last and survive changing conditions.
After assessing his needs we opted to fit multiple mini truck winches to the trailer with straddle strap lashing the restraint to the trailer using ripple hooks behind the wheels.
For any custom solutions or questions on how to best restrain a load (big or small) contact us at sales@loadrestraint.com.au or on 1300 577 797.