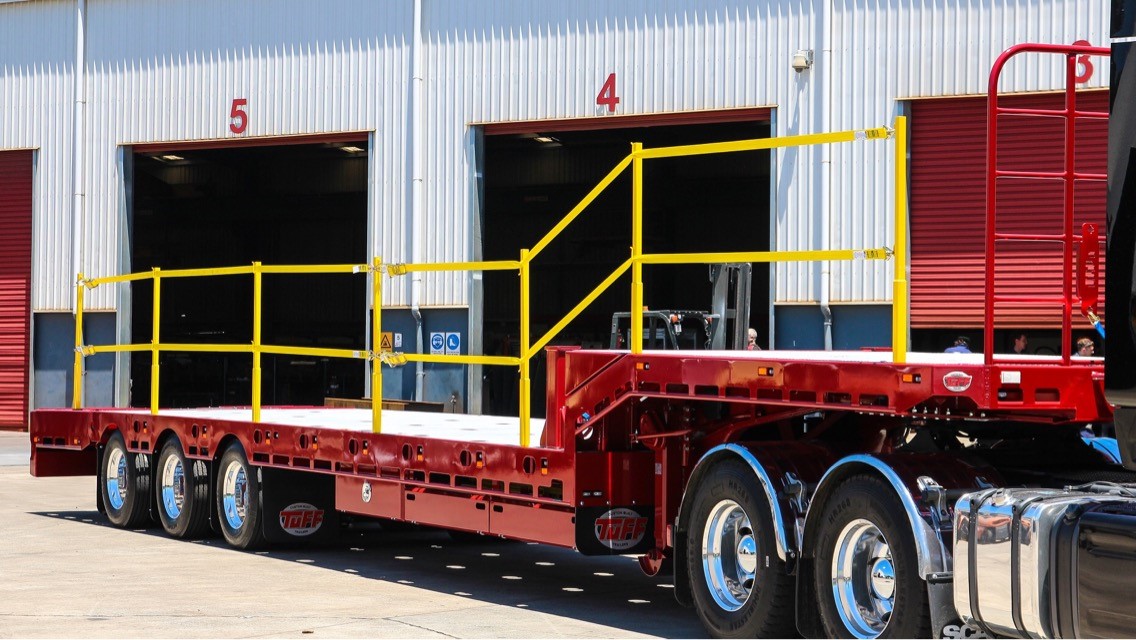 Nov
20
Custom Heavy Haulage Solution
We recently completed a custom strap solution for a heavy haulage client based in New South Wales. We manufactured a 50mm x 250mm (With LC2500kg) tail with a 50mm ratchet buckle with hook/keeper and 8mtr long strap with hook/keeper on the end for a heavy trailer. These flashy straps, bright yellow in colour to match the upright post and company colours, were used as fall arrest barriers for the side of the trailer.
After receiving the raw material in 2 days, it essentially took just a day for our experts to manufacture the webbing straps according to the client's specifications. The project took 3 days in total for accomplishment and our client completely loves the final product! Functional, flashy and quality assured!
Call us today on 1300 577 797 to discuss your load restraint needs as we have you covered!
#LoadRestraintSystems #Safety #Transport #Trucks #Trailers #Secureload #Secureroad #loadrestraint #Australianmade #Customstraps #Customsolution