Personal Protection Equipment
Load Restraint Systems is a distributor of leading and reputable Safety and Personal Protection products to provide safe and complete work gear for companies and its employees. This includes harnesses, lanyards, gloves, hearing & eye protection and a lot more.
Personal protection equipment refers to protective gear like clothing, goggles, helmets & other garments or protective equipment engineered to protect wearer's body from injury or infection. It addresses physical, heat related, electrical, chemical and other possible hazards.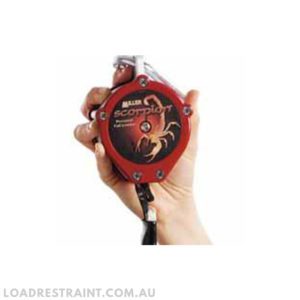 2.7M Scorpion Type 2 Fall Arrestor with Karabiner & 19mm snap hook